Jesse Tyler Ferguson (born October 22, 1975) is an American actor best known for portraying Mitchell Pritchett on the ABCsitcom Modern Family, which has earned him five nominations for the Primetime Emmy Award for Outstanding Supporting Actor in a Comedy Series. Previously, he played the role of Richie Velch in the CBS sitcom The Class He's the Voice of Shangri llama in Ice Age: Collision Course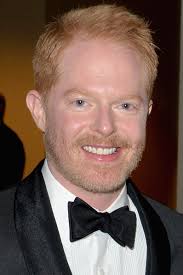 Ad blocker interference detected!
Wikia is a free-to-use site that makes money from advertising. We have a modified experience for viewers using ad blockers

Wikia is not accessible if you've made further modifications. Remove the custom ad blocker rule(s) and the page will load as expected.